HYBRID PIZZA OVEN
#1 New Release
in Countertop Pizza on Amazon
Sale price
$399.99
Regular price
$575.00
Unit price
per
Sale
Sold out
*Due to high-demand, our Hybrid model is limited stock. Pre-order today and save (ships in 30-45 days).* *Prices and offers subject to change*
What's inside the best priced bundle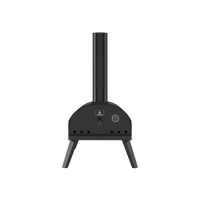 Stoke Pizza Oven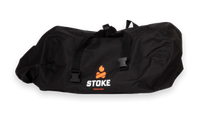 Carrying Case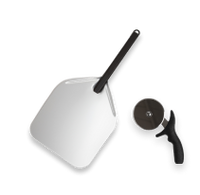 Peel & Cutter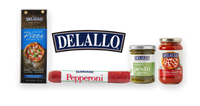 Pizza Ingredients
The Stoke is the world's most portable, versatile and affordable
outdoor backyard pizza oven. It's a backyard game changer! The Stoke backyard pizza oven is the perfect way to enjoy restaurant-quality pizza in your own backyard. Heating up in just 20 minutes, this oven can bake your pizza fast, making it the perfect choice for any occasion.

The included portable and weatherproof bag make it easy to take your oven with you wherever you go, and the free accessories and ingredients make it easy to get started right away.

With fast and free shipping, there's no reason not to try the Stoke Stove Backyard Pizza Oven today!

-Restaurant-quality pizza in your backyard

-Heats to 900°F in 20min — bakes your pizza in 2min

-Portable + weatherproof bag -included

Free Accessories + Ingredients with every purchase

-Free,fast shipping, ships in 1-2 days
Powered by propane gas OR wood pellets, small wood logs, & charcoal.
23.5"L x 19.5"W x 13.5"H

36.9 lbs

Heats to 900 Degrees

Heat-resistant, steel shell

Wood-fired flavor
Free shipping, lifetime warranty, and 365-day trial inIcluded with every purchase.
Essential add ons
Sale price
$39.95
Regular price
Unit price
per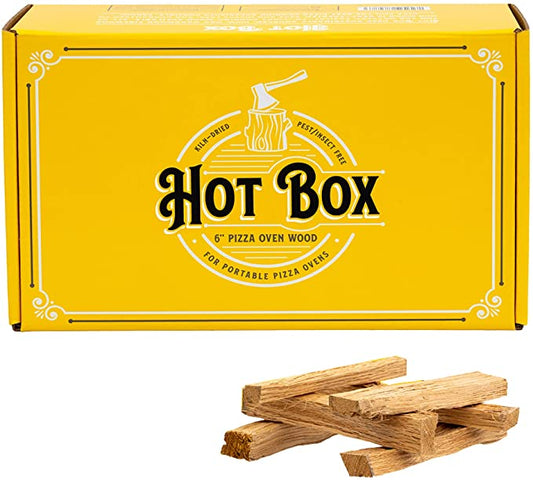 What's inside the best priced bundle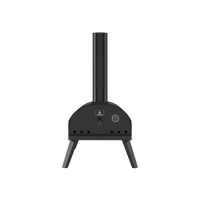 Stoke Pizza Oven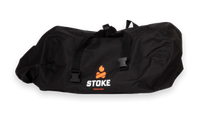 Carrying Case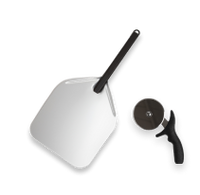 Peel & Cutter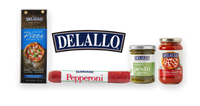 Pizza Ingredients
HYBRID PIZZA OVEN
Sale price
$399.99
Regular price
$575.00
Unit price
per
Backed for Life
Our ovens are covered by lifetime warranty.
365-Day-Risk-Free-Trial
Don't like it? Return it for a full refund.
Ships Fast and Free*
Leaves our warehouse in 2-5 business days.

"Perfect for Backyards, Campsites, or Just About Anywhere."

"#1 Backyard Pizza Oven."
"A No-brainer because of the Value"
WE DESIGNED A BETTER PIZZA OVEN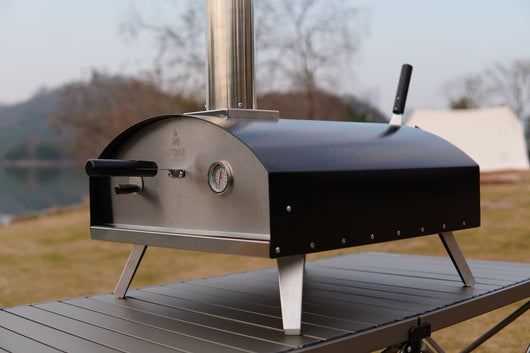 Heat-resistant, steel shell
Your backyard is your haven—and we'd like to keep it that way. Your smokeless oven is designed with a heat-resistant body.
Temperature control dashboard
No need to purchase an expensive laser thermometer. Every Stoke Pizza Oven comes with a built in thermometer.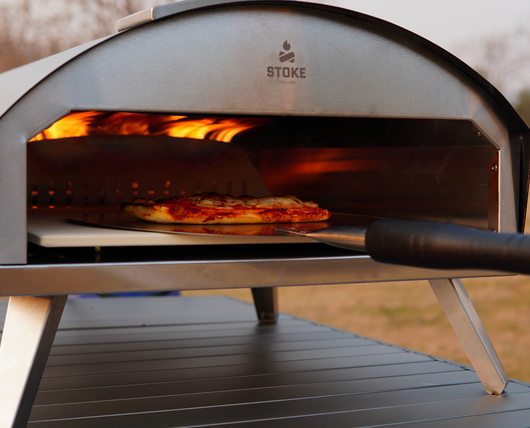 Designed for perfect airflow
Our oven is designed with the most optimal balance of flame and airflow to cook your pizza to perfection.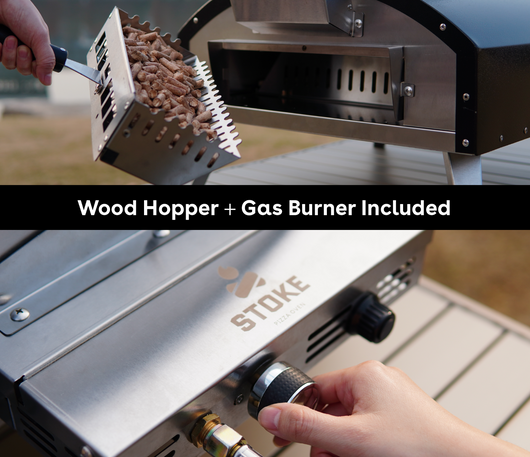 Choose from Wood or Gas
Our Hybrid oven comes with both options: Wood and Gas (with a new and improved battery-powered gas burner)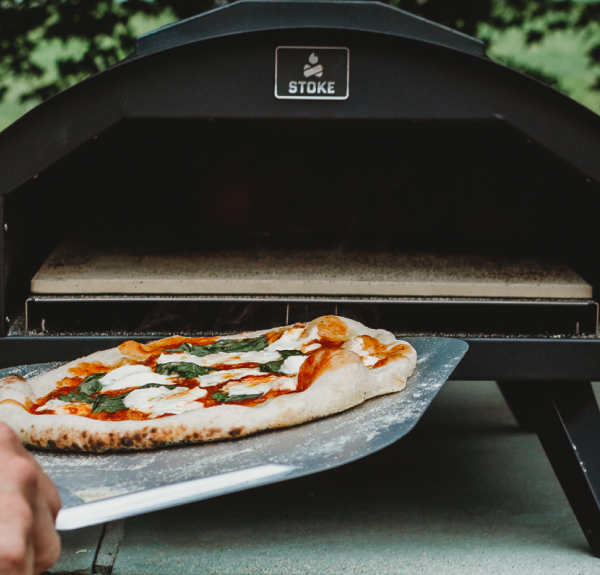 Heats to 900°F in 20min — bakes your pizza in 2min
The key restaurant-quality pizza is extreme heat. Stoke ovens heat to 900°, baking your pizza to perfection in as little as 2 minutes.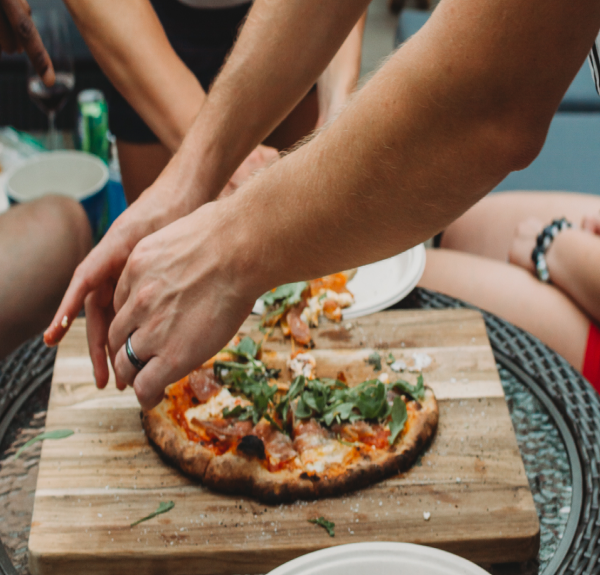 From patio to pizzeria
Make restaurant-quality pizza in your own personal backyard oven.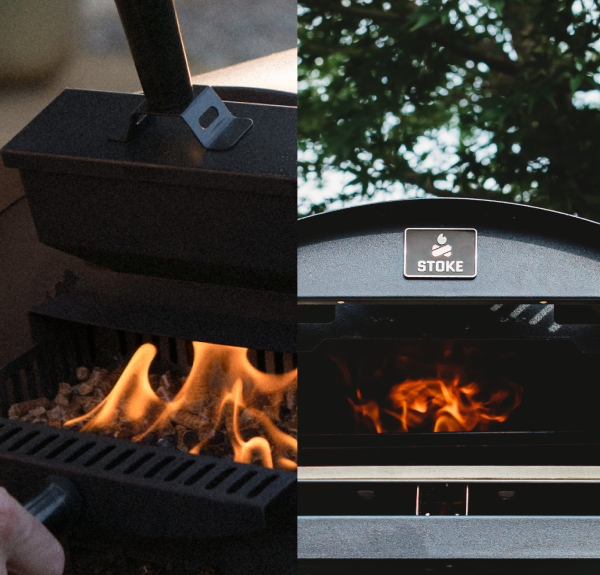 Choose your perfect oven
Our 13" model comes in 2 fuel types, Gas or Wood. Our 16" model is only available in Gas.
COMPARE STOKE PIZZA OVENS
| | 13" WOOD POWERED OVEN - $345.99 | 13" GAS POWERED OVEN - $299 | 16" GAS POWERED OVEN - $399 |
| --- | --- | --- | --- |
| Fuel Type | Wood Pellets | Propane Gas | Propane Gas |
| Pizza Size | 13" | 13" | 16" |
| Oven Size | 23.5"L x 19.5"W x 13.5"H | 23"L x 19"W x 13"H | 25"L x 21.5"W x 13"H |
| Weight | 36.9 lbs | 34.7 lbs | 46.8 lbs |
| Heat Up Time | 15 mins | 15 mins | 15 mins |
| Max. Temperature | 950°F | 950°F | 950°F |
| Material | Heat-resistant, steel shell | Heat-resistant, steel shell | Heat-resistant, steel shell |
| Benefits | Wood-fired flavor | Smokeless + Portable | Larger pizza sizes |
| | | | |
JOIN 26,814 STOKE PIZZA LOVERS
LOVED BY FAMILIES EVERYWHERE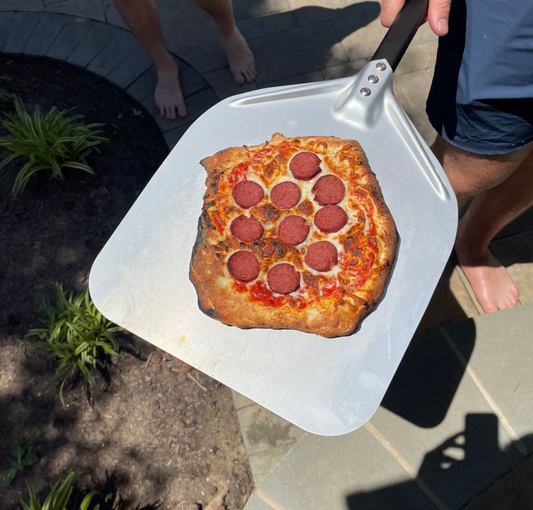 "Perfecto"
Received it just 2 days after placing the order… I immediately removed the oven from box and assembled which was an extremely easy process. From delivery to cooking time was only 30 minutes as I let it heat up for 20 minutes. I read many reviews and knew just what to do for preparation and cooking of my first pizza. It came out perfect and I believe it was the best pizza I have ever had .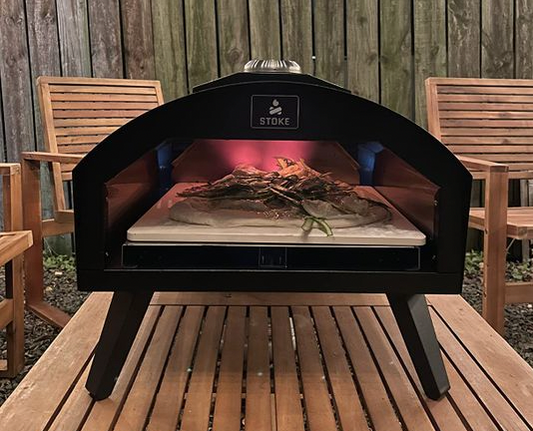 Gourmet pizza in 5 minutes!
The oven comes out of the box almost ready to use. The only installation required takes less than 5 minutes. Incredibly easy. And the only tools you need come with the package. The oven cooked the pizza very well. I flipped the pizza once while it was in there and that seemed perfect. Crispy on top like a gourmet pizza restaurant would make it.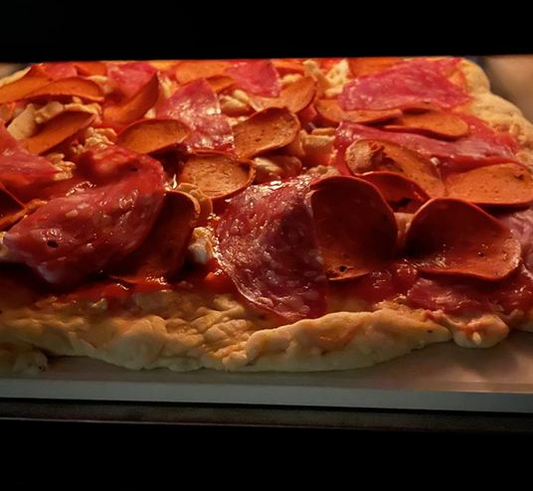 So fun for a night with friends!
I was beyond excited to receive my pizza oven and it did not disappoint. It was a great way to have friends over and customize their own pizzas. Such a simple set up that I was able to do it myself and the tabletop design doesnt take up a lot of space. I would recommend that you make sure to heat up the pizza stone before putting the pizza on there so the bottom can crisp up and cook quicker. Cant wait for more pizzas!
How do

We Stack Up?
(Hint: we win)
Ooni
Your Kitchen Oven
Free Cutter and Peel

×

×

Free Pizza Ingredients

×

×

Free Carry Cover

×

×

Portable

×

365 Day Trial

×

×

Limited Time Offer
$100 OFF

×

×

Price for bundle
$345 $445
$498
$1000+
*Price reflects the current promotion on Stoke. Additional shipping fees may apply in AK and HI. Price may not reflect any current promotions or discounts. Last Updated: November 2021.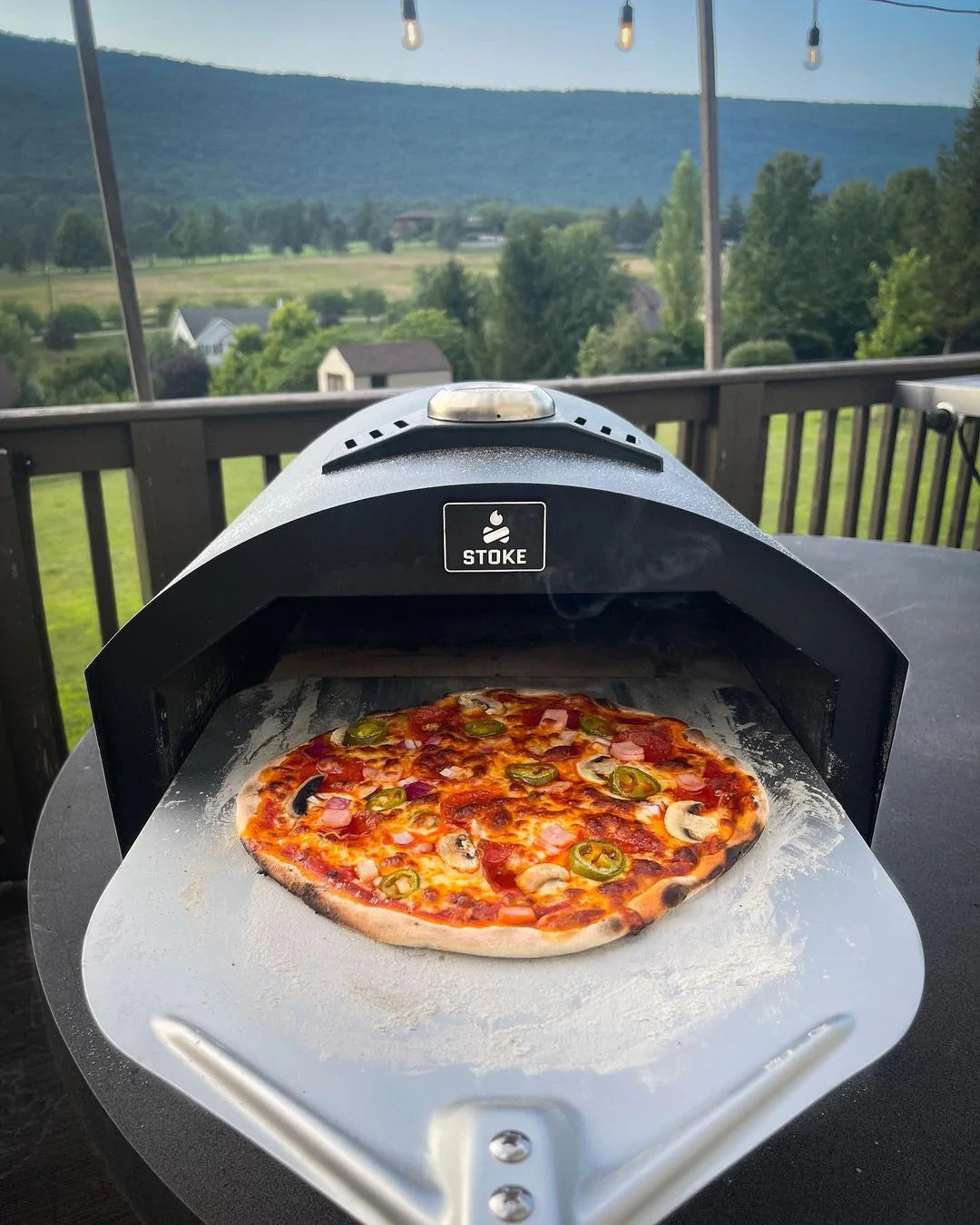 7 REASONS TO CHOOSE STOKE PIZZA OVENS
Families everywhere are choosing a longer-lasting, more reliable, higher quality, overall better pizza experience.
All fired up in a few easy steps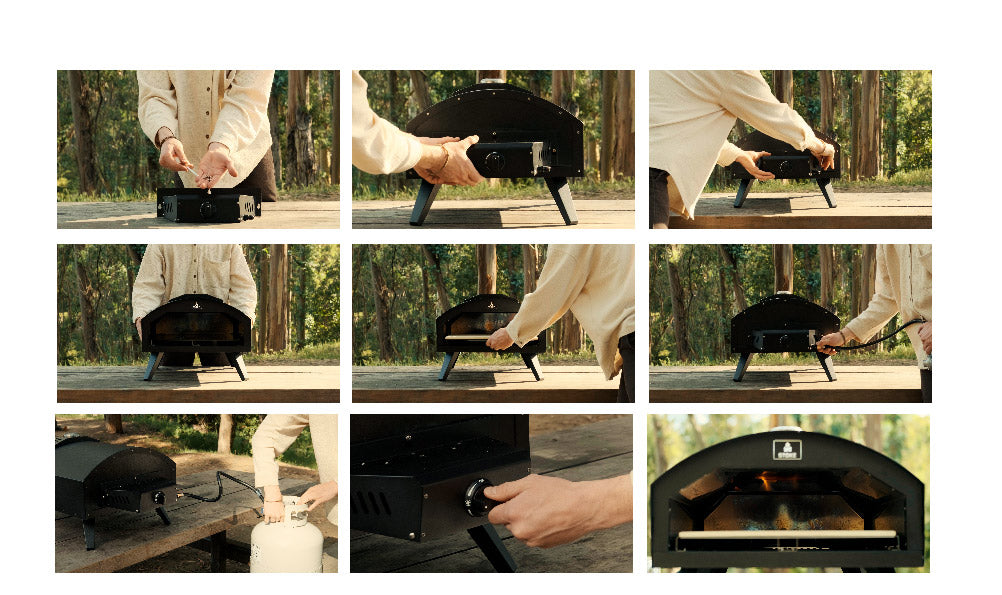 Heat-resistant, steel shell
Smokeless technology
Temperature control dashboard
Sturdy construction and design for maximum safety
Fuel Source: gas

16"L x 18.22"H x 11.15"W

40.7 lbs (18.45 kg)
FAQs
Wood Model v.s. Gas Model - Is there a difference?
The most important thing when making amazing pizza is reaching very high temperatures which all Stoke ovens can do - this will allow you to make incredible pizza in 60 seconds!


WOOD POWERED OVEN
Using wood creates a tasty wood-fired flavor. Wood-fired food just has something tasty about it - you can't beat the ambience of a crackling fire and the aroma it will fill your backyard up with. 

You can also use a mix of Wood and charcoal. This combination is best used fo a slow drawn out cook at lower temperatures - ideal for meat such as beef or turkey.
GAS POWERED OVEN
You can also use gas to cook low and slow. Gas is the most convenient fuel source when you're looking for that constant, lower temperature. Control the temperature of your Stoke with the gas knob on the burner. Using gas is the most versatile as it allows you to cook at super high heat (950ºF/500˚C) or lower temperatures.

Which Stoke Oven model you choose is totally up to you and how you dream of using your Stoke - each Stoke oven has it's own awesome set of benefits!
What comes with my Stoke Pizza Oven?
Every Stoke Oven comes with an attachable thermometer, a weather-proof carrying case, a pizza peel and pizza cutter ($140 value - shipped separately). Take your stoke on the go and keep it protected from the elements.
How Big is the Stoke Pizza Oven?
13-inch Gas
23 x 19 x 13 inches
34.7 pounds

13-inch Wood
23.5 x 19.5 x 13.5 inches
36.9 pounds

16-inch Gas
25 x 21.5 x 13 inches
46.8lbs
How big of a pizza can I make in the 13"? 16"? 
13" - up to 12" pie (leaves room on the edges)
16" - up to 15" pie (leaves room on the edges)
What type of metal is the oven made from?
How long does it take to ship?
- 2-3 days barring shipping delays.
- The accessories are part of a current promotion and will ship separately.
What's the deal with the 365-day trial?
You heard it right! We'll do everything we can to help you get the most out of your oven, but if you're still not satisfied within the first year, we'll refund your purchase.